| | | |
| --- | --- | --- |
| | | |
| Fig. 7.9: View of the virtual-lab. | | |
---
System description
This system is composed of a beam attached to a motor, and a ball placed on the beam. The ball is allowed to roll with one degree of freedom along the length of the beam. A diagram of this system is shown in Fig. 7.42.
Fig. 7.42: Schematic description of the system.
The control goal is to place the ball at certain desired position (
) , by changing the beam angle (

).This system type is often encountered in control applications. This unstable system is a good example for learning how control techniques can be applied to stabilize a plant. Two different control strategies have been implemented: manual control and discrete PID control.
---
Introduction
The virtual-lab introduction is shown in Fig. 7.43.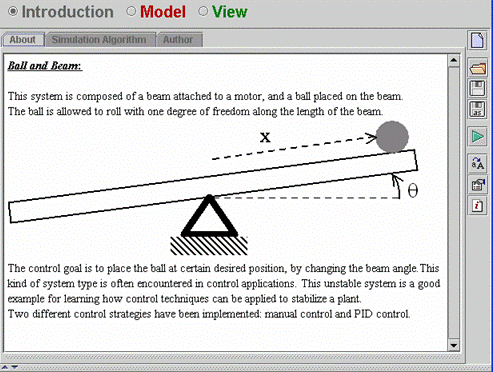 Fig. 7.43: Introduction of the virtual-lab.
---
Model
The model that describes the ball movement has the following equations: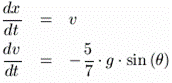 The discrete PID controller has two degree of freedom and anti-windup. The algorithm of this controller can be found in "Computer Controlled Systems. Theory and Design, Prentice Hall. Astrom, K. J. and Wittenmark, B. (1997)".
---
View
The tree of elements is shown in Fig 7.44. Open the virtual-lab and look at the properties of the tree elements.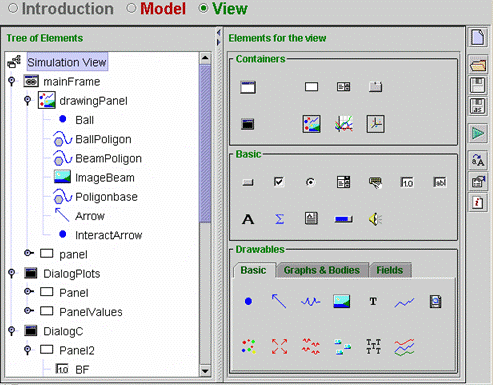 Fig. 7.44: View of the virtual-lab.