| | | |
| --- | --- | --- |
| | | |
| Fig. 7.5: View of the virtual-lab. | | |
---
System description
The one-dimensional, steady-state heat flow through a three-layered wall is modeled. The schematic representation of the system and the model (i.e., the series thermal resistors) are shown in Fig. 7.30.
Fig. 7.30: Schematic representation and model of the system.
The mathematical model is composed of the following equations: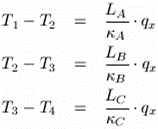 ---
Introduction
The virtual-lab introduction is shown in Fig. 7.31.
Fig. 7.31: Introduction panel.
---
Model
The inner (
) and outer (

) temperatures are known variables (i.e., the boundary conditions). The model equations, sorted and solved, are the following: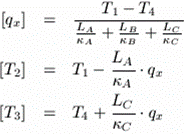 As the model mimics the steady-state temperature profile for certain boundary conditions, it is static (i.e., time does not play a role in it). Therefore, the model equations are included in the Constraints panel.
---
View
A part of the tree of elements is shown in Fig. 7.32. Open the virtual-lab and look at the properties of the tree elements.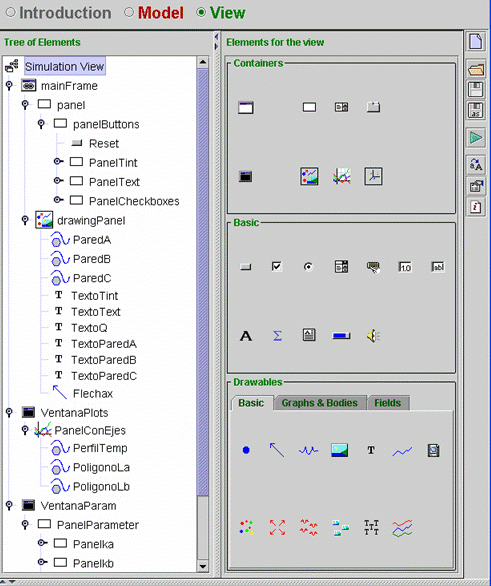 Fig. 7.32: Tree of elements.